Success Made to Last is an Austin, Texas based corporation founded by Rick Tocquigny and Tim Moore.

About Rick
Rick Tocquigny has 40 years leadership from P&G, PepsiCo, and ran two companies in the publishing industry. He has authored seven books, broadcasted over 3000 podcasts and is a startup mentor at Galvanize Austin. Rick has written, designed and published over 20,000 unique greeting cards and self help journals reaching 100+ million senders and receivers. His podcasts have been twice nominated for the prestigious Pulitzer Prize. Shaped by his mentors…namely Carla Tocquigny, Al Shook, Coach Dick Swetnam, Zig Ziglar, Stephen Covey, Tim Moore, Bill Halamandaris, Sue Buchanan, Preston Padden, Dr. Ivan Misner, Tim Love, and others, Rick continues on a path to unleashing his full potential.Rick is the proud Dad of two daughters, graduates of The University of Southern California and The University of Alabama AND a very innovative son in law. Rick and his wife Carla, are co-founders of Gracefully-Yours Publishing along with Living Seasonally Travel Company.

About Tim
Tim Moore spent half his career in higher education and half in professional and consumer publishing. He started three businesses for Pearson from scratch—one of which became the largest of its type in the world with annual revenues of over $130 million globally. As a consumer publisher, Tim published many New York Times and Wall Street Journal Best Sellers, including The Fortune at the Bottom of the Pyramid, by C.K. Prahalad. Tim lives in Austin, TexasTim is the proud Dad of son and daughter, graduates of The University of Rhode Island and The University of Texas.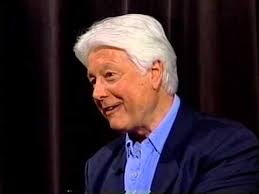 Our Chairman of the Board is Stewart Emery. Considered the father of the Human Potential Movement, Stewart has interviewed over 12,000 people discovering what makes a "best version person." He is a wonderful story teller with a keen sense of humor. Stewart helped formulate our brand purpose and primary cause of Fatherhood.
Our Mission
What does it look like to live the best version of yourself? At Success Made to Last, we explore that question with people who are living uncommon lives. Moreover, we have conversations with people and learn how they think differently and live their vision.
We are indebted to the thousands of guests who have graced our podcast with tactics, tips and tricks that have led to "best versions." Collectively, they help us achieve our mission of providing effective tools to help you "practice greatness."
Success Made to Last is a multi media company aiming to produce the world's richest library of digital and print content to unleash the power of each of us to be the best we can be—for ourselves and the people around us.
Our Core Strength
We love inspiring stories emblematic of the tagline of our company- LIVE THE BEST VERSION OF YOURSELF. Both of us have been publishing content for many years–in one form or another–from and with people worth reading and hearing. In summary, engaging with people who are living a life of purpose and meaning is immensely gratifying, and we want to bring that joy to you.
CREATIVE BOLDNESS AND COMMITMENT
We have built a Creative Boldness list for you…our Audience, that is a part of our COMMITMENT to excellence in podcasting. 1. We go the extra mile in research so we ask the "beautiful questions" that no other show considers. With that, we get the very best from our guests in terms of exclusive stories. 2. We don't talk too much about ourselves, products or services. That's just noise. 3. We are not safe or conservative when it comes to guests and content. Being safe doesn't get to the heart of the matter. 4. Our shows are so good that we would listen to them if we were NOT a part of making them. They are THAT outstanding.
In short, we think that there is an art and science to podcasting. We are artisans at our craft, practicing greatness on a daily basis, creating a gift…or perhaps a piece of art to YOU…our audience. That's our commitment.
our sponsor

Thanks to Edward Jones and their advisor, Serban Maracine for sponsoring Success Made to Last. For financial advice, we recommend that you contact Serban.Maracine@edwardjones.com or call 303-494-2310, serving clients across the U.S.
TESTIMONIALS
Your interviews are extraordinary! You ask some of the best questions ever.
Lacy J. Dalton, legendary country western singer
Tough times…this is God's speciality. Our country needs Him desperately. Rick, your interviews are the best. I'm looking forward to being on again.  Dr. Amaryllis Sanchez