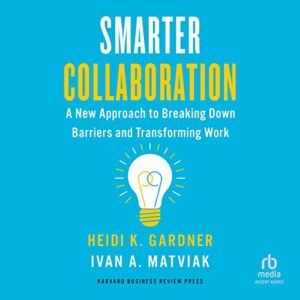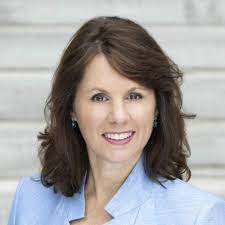 Two different individuals, with two unique perspectives can combine to create smarter collaboration. Hear Dr. Heidi K. Gardner talk about real ways to implement collaborative dynamics within your company or community. Heidi taught us that singular talent hits a target no one else can hit, but smarter collaboration and genius teamwork will hit targets no one else can see. Heidi's book- Smarter Collaboration- is available now for your enjoyment.
And listen to Heidi's incredible podcast series- Smarter Collaboration. Debuts Fall 2023. 

Draw an aardvark. That was part of the startup of Pictionary as described by Rob Angel, creator of one of the best selling board games of all time.
By the time he was 30 years old, Rob Angel had built a multimillion dollar empire out of the board game, Pictionary. Angel invented the game—a variation of charades in which clues are drawn rather than performed—and has guided it to worldwide sales of more than $14 million since 1987. Pictionary is sold in 11 languages, in 18 countries, and has been the biggest selling board game in the United States since 1987.
Buy Rob's fun book Game Changer and learn all the detail behind Rob's odyssey.
"Be curious" is Rob's advice to you….and his grown children. Enjoy this show.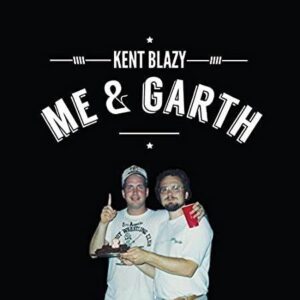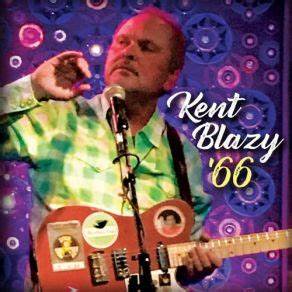 This is an exclusive, inside the recording studio with Hall of Fame songwriter Kent Blazy. You know him from If Tomorrow Never Comes, Ain't Goin' Down (Til the Sun Comes Up) , It's Midnight Cinderella, and Somewhere Other Than the Night.
Learn from his frame of mind, attitude and perspective on arranging his newest album.
Kent's session starts with the "big bang composition" playing his original song February 9, 1964. This marks the explosive date when the Beatles appeared on The Ed Sullivan Show.
Hear the trust Kent has in his band, their rhythmic experience, and pure respect. But also note the spontaneity and original licks that he may get from Steve Allen.
Listen to the role of technology on this album. The magic happens is what is going down in the same room.
And Kent shares his view on the value of great arrangements.

Matieu St. Arnaud is our special guest on Legends today. His Montreal based team is behind some of the most imaginative expressions of storytelling in the world. Fusing creativity and technology, Normal Studios is anything but normal. We think they have permanently disrupted how stories are delivered for public consumption.
It all starts with a simple idea. Next, the collaboration of artists, designers, sound engineers and projectionist combine their creative brains to produce an end product that is STAGGERING, immersive, inspiring….and often life changing.
Hear this exclusive, inside story…only on Legends.

"Shellye Archambeau has achieved amazing success through a clear strategy of setting goals, making plans, and intelligent risk-taking. In this book, she's now sharing these strategies with us: why to set an ambitious plan and how to achieve it. Highly recommended."
―Reid Hoffman, co-founder of LinkedIn and #1 New York Times bestselling author of The Start-Up of You. Hear Shellye talk about leading companies, and her book Unapologetically Ambitious.
Enjoy Our Most Listened To Podcasts in the last year!
Success Made to Last Legends honors one of favorite authors of all time…Thomas Moore. With warmth, intimacy, and rare depth of wisdom, Thomas guides you through each of aging stages. Grounded in years of psychological research and spiritual reflection on the human enterprise, Thomas will help you focus on the deepest joy. Graze on the memories of the biggest milestones, like the birth of your children. It's time for personal renewal. Pursue revitalization NOW. Visit www.thomasmooresoul.com

Dr. Ken Blanchard, Author of The One Minute Manager and many other titles, has been our special guests on seven episodes of Success. Here's one of YOUR favorites.
Mike Berenstain of The Berenstain Bears pays tribute to his Papa and Mama Bears Stan and Jan.
John Tesh plays the piano like a drum, broadcasts with vigor and keeps his faith with wife Connie Selleca. It's all about Intelligence for Life.
Roma Downey, best known for her role as Monica the angel on Touched by an Angel, shares "best version" examples especially with her collaboration with husband Mark Burnett (Survivor). Today, she uses her celebrity to work on projects of the heart.
Jack Canfield, author of Chicken Soup for the Soul, is one of most popular shows for 2020. Jack riffs on life lessons, past experiences and shares war stories with Stewart Emery and Tim Moore. Listen for leadership tips and gain insight from a true master of his craft.

One of the final interviews with Ed Asner. He was Lou Grant, Karl Fredrickson in UP, President of the Screen Actors Guild and an activist to protect our Earth. He describes UP as "so lovely, yet sad."
Enjoy this rare conversation with Mr. Asner as he opines on storytelling, the movie UP, and provides timely advice to colleagues in the entertainment industry.
Listen to his perspective on fathers. He talks about Lies My Father Told Me and unqualified love.

Legends welcomes David Sanger, six time Grammy winning drummer, songwriter, engineer, and record producer. Hear the inside story of his 35 year journey with Asleep at the Wheel. He has appeared on The Tonight Show, Austin City Limits, Willie Nelson's CBS Special and a television movie starring Dollie Parton. Today, he is focused on being a Dad, husband, with ultimate focus on his family. Enjoy listening to David's new life of significance…learning how to cook, speak Italian, and playing piano. It's an inspiring story of a renaissance man.
 Legends honors Ray Lane, former Chairman of HP, Oracle and Carnegie Mellon University, his Dad's alma mater.
Raymond J. Lane (born December 26, 1946) is an American business executive and strategist specializing in technology and finance. Lane is best known for assisting corporations with technology strategy, organizational development, team building, and sales and growth management.Lane led a "go to market" overhaul of Oracle Corporation, which led to an increase in sales and stock price in the 1990s. He is cited as being the catalyst for "Oracle's success, 'past, present and future.'"Lane is a partner emeritus at Kleiner Perkins Caufield & Byers, a venture capital firm in Silicon Valley.
Thanks to Our Sponsors
Heather Barnes Photography, www.heatherbarnes.com, is a leading food and product visual storyteller. Her clients call her work inspired storytelling that help bring emotion and human connection to their brands. Look at Ghiaradelli, Tiff Treats, Nada Moo, and Gracefully-Yours greeting cards.

It's time for investments to feel individual. Thanks to Edward Jones and their advisor, Serban Maracine for sponsoring Success Made to Last. For financial advice, we recommend that you contact Serban.Maracine@edwardjones.com or call 303-494-2310, serving clients across the U.S.
Thanks to our sponsor Gracefully-Yours.com, America's favorite encouragement greeting cards for their long standing support of Success Made to Last. If there is a best version greeting card, it has to be Gracefully-Yours. Our favorite cards are from artist Larry Martin, newcomer Krystal Whitten and of course, the famous and funny Church Kitchen Ladies. In appreciation of listening to Success' podcasts and signing up for our newsletter, visit www.gracefully-yours.com and use the special discount code of Book3 to receive 25% off any order.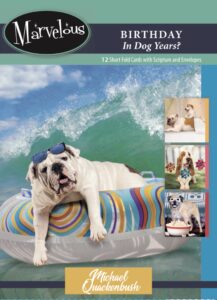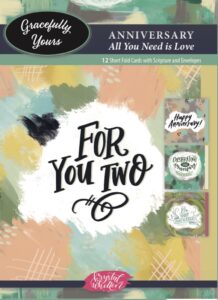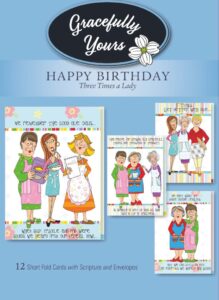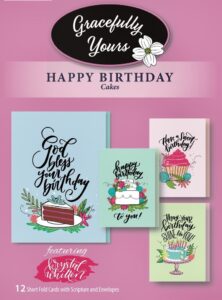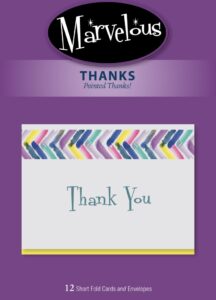 What if you stop chasing success and focus on significance? It's moving from just living to giving.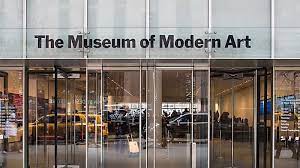 Enjoy this Success Made to Last Legends classic with Cynthia Round. She was called to work with non profits from her executive roles with P&G and the advertising industry.
Listen to Cynthia's model of authenticity, intentional culture building. Culture does eat strategy for breakfast
Hear Cynthia's perspective on aging and continuing your career. When it comes to her career, she thinks with her heart. Moving to the non-profit sector is non traditional, but it was what Cynthia wanted.
There are key questions to answer in life.
Am I learning and growing?

Am I having any fun?

How can you blend your avocation with your vocation?

One of our true heroes in journalism, Bob Philipps, graces our studio for our 3300th show. Bob celebrates his 50th year on television as Texas Country Reporter. He recalls some of the golden moments with special memories of his best guests and funniest moments. And Bob reminisces about Waxahachie with our mutual friend, Larry Telford, Austin music producer.
Enjoy Bob as we put him through the paces of a Texas Reporter "Lightning Round."
NASA Astronaut and Missionary Physician David Hilmers returns to Success to talk about travel, mission trips to help others and stories from his life as an astronaut. David has been on four NASA missions including the Atlantis. Originally from Iowa, he never flew on a commercial airplane until he was twenty leaving for the Marines boot camp. Graduating with a degree in Electrical Engineering, he flew on the first flight after the Challenger tragedy. After NASA, he was called to the mission field. and to go to medical school…at 42 years old. Now board certified in Family and Pediatrics. Today, he works around the world helping the "least of them." Today, we honor David for the choices he makes in life, moving from success to significance.
Author's Corner
David Murray heads the global Professional Speechwriters Association and comments daily on communication issues in his popular blog "Writing Boots." He authored the most recent book Effort to Understand, but is also the author of Raised by Mad Men, a memoir about his advertising parents. Enjoy this conversation that features a fun riff on Studs Terkel, who wrote "Working." We also talk about "imaginative listening" where deep, constant, careful, repeated listening is required. Listen to hear words and the emotional source.