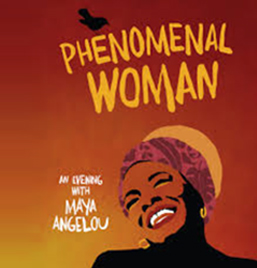 PHENOMENAL WOMEN FIND THE KEY TO THEIR DISTINCT PURPOSE AND UNIQUENESS
Equipped with little more than a notebook, binoculars, and her fascination with wildlife, Jane Goodall braved a realm of unknowns to give the world a remarkable window into humankind's closest living relatives. Through nearly 60 years of groundbreaking work, Dr. Jane Goodall has not only shown us the urgent need to protect chimpanzees from extinction; she has also redefined species conservation to include the needs of local people and the environment.

Danielle Wiley is widely recognized as an industry leader in content marketing, influencer marketing and social media strategy. Prior to founding Sway, Danielle ran social strategy for Edelman's Chicago-based digital group. Recognizing a need to professionalize and streamline the process for connecting influencers with brands, she launched Sway Group in June 2011.
Danielle is a regular contributor to Forbes.com and has been featured in Adweek, TechCrunch, Digiday, VentureBeat, MediaPost, Marketing Land and PR Daily. She has also spoken at numerous industry conferences including BlogHer, Mom 2.0, iMedia, SXSW, CES and the SMX Search Marketing Expo.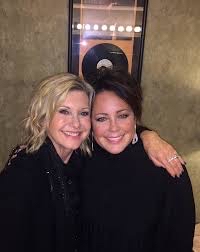 Kelly Lang sings from the heart. She is the daughter of Belton Lang, long time manager for Conway Twitty. She has been in country music her entire life. She is an extraordinary singer, songwriter, best friend with Olivia Newton John and a cancer survivor. She's also the wife of T.G. Sheppard. Hear Kelly talk about her singing style that is pure sentimental. Her life has been filled with ups and downs. When you've been through NOT great, you understand great times.
Success Made to Last Young Hero of the Month goes to Hollis Belger!  Hollis is a young lady who started a philanthropic enterprise called Juggling for Jude when she was 9 years old. She is now 16, and in the interim she has raised over $450,000 for St. Jude's Children's Research Hospital where children with cancer are treated free of charge. We would love for you to hear more about her passion and how you can participate in her mission.
Popular Shows on Startups and Entrepreneurship
Author's Corner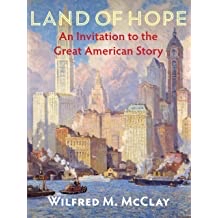 Wilfred McClay is a great American author and professor at The University of Oklahoma. Today we are featuring his book Land of Hope- An Invitation to the Great American Story. For too long we've lacked a compact, inexpensive, authoritative, and compulsively readable book that offers American readers a clear, informative, and inspiring narrative account of their country. Such a fresh retelling of the American story is especially needed today, to shape and deepen young Americans' sense of the land they inhabit, help them to understand its roots and share in its memories, all the while equipping them for the privileges and responsibilities of citizenship in American society.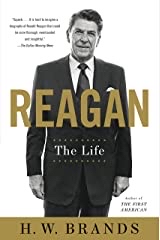 H.W. Brands taught at Texas A&M University for sixteen years before joining the faculty at the University of Texas at Austin, where he is the Dickson Allen Anderson Centennial Professor of History. His books include Traitor to His Class, Andrew Jackson, The Age of Gold, The First American, and TR. Traitor to His Class and The First American were finalists for the Pulitzer Prize.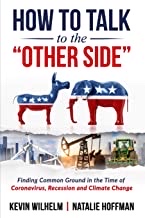 Kevin Wilhelm reveals secrets to great communication in How to Talk to the Other Side. Kevin is the pre-eminent business consultant in the field of sustainability and climate change. He is the CEO of Sustainable Business Consulting, a Seattle-based consulting firm focused on practical and profitable solutions for helping firms successfully integrate sustainability.
Kevin brings over sixteen years of experience working with 75+ businesses ranging from Fortune 500 multinationals to small and medium size businesses. Some of his firm's clients include Nordstrom, REI, The North Face, Expeditors, Outerwall, Drugstore.com, American Seafoods and Brooks Sports.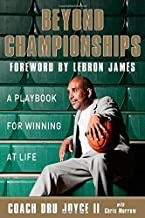 Dru Joyce, known simply as "Coach Dru", LaBron James coach and personal mentor, cracks open his vault to share details on his book Beyond Championship: A Playbook for Winning at Life.  Celebrate the return of the NBA with this brilliant conversation. Coach Dru helped grow youngsters into men. Never defined by victories, his quest was to mold his team around character. He was determined to propel his team to greater heights.
Hear what it takes to become strong and indisputable. Coaching is truly a sacred task. To lead, you have to serve. He ask..what can we do to help each other? LaBron is bigger than the team as seen by his selflessness.