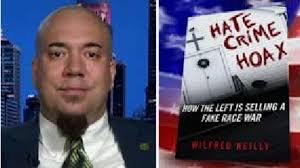 Remember Colonel Jessup in "A Few Good Men" yelling…You can't handle the truth! This show is devoted to debunking taboos that range from hate crimes, white privilege, to misunderstood bias and bigotry. You CAN handle the truth and it starts on this show.
Wilfred Reilly is an Associate Professor of Political Science at Kentucky State University. He holds a PhD in Political Science from Southern Illinois University and a law degree from the University of Illinois. Reilly's research focuses on empirical testing of political claims. His latest book is must read: "Taboo: 10 Facts You Can't Talk About.'  His other books are equally stunning narratives about our country. "Hate Crime Hoax," and "The $50,000,000 Question."

Governor Huckabee shares his wit and wisdom on America's bubba-ville.
Mike Huckabee, the former Arkansas Governor, presidential candidate, and longtime popular political commentator has teamed up with global faith-and-family television leader Trinity Broadcasting Networks (TBN) for a new weekly news and talk show exclusively on TBN. Mike shares his wit and wisdom about America's bubbles versus bubba-ville.
Enjoy Our Most Listened To Podcasts that Top the Pyramid of Success!
Mike Berenstain of The Berenstain Bears pays tribute to his Papa and Mama Bears Stan and Jan.
John Tesh plays the piano like a drum, broadcasts with vigor and keeps his faith with wife Connie Selleca. It's all about Intelligence for Life.
Roma Downey, best known for her role as Monica the angel on Touched by an Angel, shares "best version" examples especially with her collaboration with husband Mark Burnett (Survivor). Today, she uses her celebrity to work on projects of the heart.
Jack Canfield, author of Chicken Soup for the Soul, is one of most popular shows for 2020. Jack riffs on life lessons, past experiences and shares war stories with Stewart Emery and Tim Moore. Listen for leadership tips and gain insight from a true master of his craft.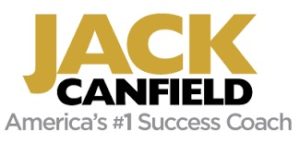 Dr. David Hilmers has moved from success to significance. He was a NASA astronaut for 12 years, flying on four different space missions. Following those extraordinary adventures, he turned his attention to serving others as a physician.  He saw the world with a different view…an earth without boundaries. He saw where he should go someday to help the suffering. What a wonderful creation God has made, but where should he serve?  Hear his out of this world story and be inspired to become your best version.
Upcoming Shows:
Charles C.W. Cooke, of National Review, podcast host and from NRA's First Freedom magazine shares his insights on America and our bright future.
Sharkie Zartman, Author of Win at Aging provides the most insightful advice to our 38 million AARP members of our audience.
Cade Thompson, 19 year old sensational singer releases his latest video from Provider Dirty Rice remix.
12 Rules of Attention, a hot topic on A.D.D. and the science behind modifying your attention is covered with Dr. Joseph Cardilo. This show will help millions who are now working at home integrating life with their occupation.
B.J. Thomas riffs about songwriting, performing and his friend Mac Davis.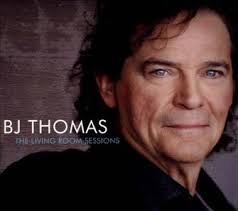 B.J. (Billy Joe) Thomas is an American singer widely known for his hit songs of the 1960s and 1970s, which appeared on the pop, country, and Christian music charts, and included recordings of the Mark James song "Hooked on a Feeling" and the Burt Bacharach and Hal David song "Raindrops Keep Fallin' on My Head".  Enjoy B.J.'s special tribute to his pal, the late, great Mac Davis.
Laureen Ong, TV Cable pioneer riffs about leadership of Nat Geo and The Travel Channel
Laureen Ong, is an extraordinary leader who broke the glass ceiling for women as the first female president of a major television network Nat Geo. Hear her lessons from merging this storied network with Fox. It's the tale of mixing oil with water.
Next, Laureen led a broadcast enterprise in China, then took over the reins at The Travel Channel. Listen to her respect for the Scripps Network and their focus on core values that actually shapes programming. It's the story of how culture leads actions.
John Osborn, CEO of OMD and formerly of BBDO, is our guest on CEO in 10 sharing insights on the future of the media industry.
Hear the touching stories from John Osborn's influential mentors that helped him become a great leader. Listen to the advice that John gives to his 20 year old self. You may find it applicable to your own life helping you become your best version.
Babbie Mason ….on Success
Grammy and Dove Award winner Babbie Mason talks about growing up in Detroit, life as a pastor's kid (PK) and raising two great sons in Georgia. Babbie is one of our favorites for many reasons. She writes, sings and talks with the richness of wisdom.  Babbie reminds us that legacy can be a part of a great vision in your life. You want to be happy, you want your family members and friends to be safe and healthy and you want your country to thrive.  Ask yourself, do you want to make a contribution to the building of our world's best version?
Learn about storytelling and branding from Legendary leader Brad Moore, pioneer at Hallmark Entertainment and former Folgers brand manager from P&G. Get the insider view on how Hallmark picks stories. This is a one of our most profound leaderships shows ever!
Exclusive interview with Doug Gray of The Marshall Tucker Band honoring Charlie Daniels.
Doug Gray of The Marshall Tucker Band sings LIVE on Success Made to Last. Hear his 2020 version of Heard It In A Love Song. Doug reminisces about his mentor Charlie Daniels and all that he taught him. "He was a Man's Man" always being respectful, but tough. Our favorite story from this interview is about Doug's "Peach hauling truck" in Spartanburg. This is a must listen.
Thanks to Our Sponsors

It's time for investments to feel individual. Thanks to Edward Jones and their advisor, Serban Maracine for sponsoring Success Made to Last. For financial advice, we recommend that you contact Serban.Maracine@edwardjones.com or call 303-494-2310, serving clients across the U.S.
Thanks to our sponsor Gracefully-Yours.com, America's favorite encouragement greeting cards for their long standing support of Success Made to Last. If there is a best version greeting card, it has to be Gracefully-Yours. Our favorite cards are from artist Larry Martin, newcomer Krystal Whitten and of course, the famous and funny Church Kitchen Ladies. In appreciation of listening to Success' podcasts and signing up for our newsletter, visit www.gracefully-yours.com and use the special discount code of Book3 to receive 25% off any order.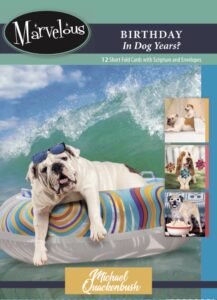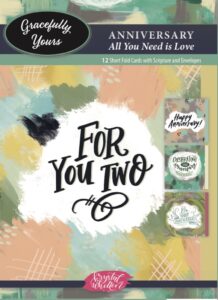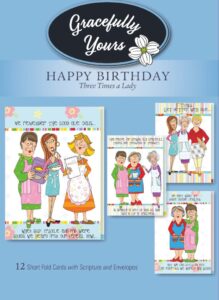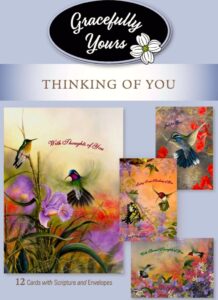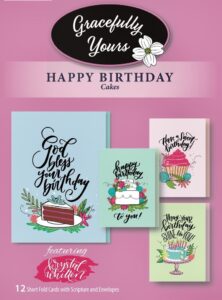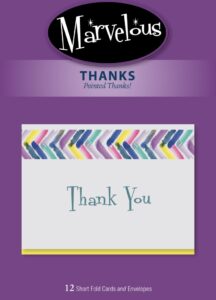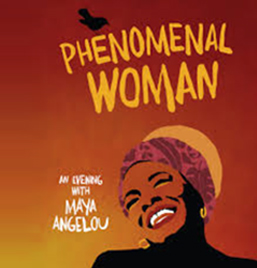 PHENOMENAL WOMEN PROVIDE REAL SOLUTIONS TO REAL PROBLEMS! 
Wendy Ellin is a phenomenal woman who wrote the best selling book Working at Home– How's that working for you?  She teaches easy systems to help people get control of their life. Recognizing that people are living and working amongst their own clutter. It gives you, the reader, control.   Wendy tells you, this is for people that are fed up. It's not for everyone. Her game plan includes a bit by bit strategy starting with a little piece of space. Make a decision to stay or go.

Danielle Wiley is widely recognized as an industry leader in content marketing, influencer marketing and social media strategy. Prior to founding Sway, Danielle ran social strategy for Edelman's Chicago-based digital group. Recognizing a need to professionalize and streamline the process for connecting influencers with brands, she launched Sway Group in June 2011.
Danielle is a regular contributor to Forbes.com and has been featured in Adweek, TechCrunch, Digiday, VentureBeat, MediaPost, Marketing Land and PR Daily. She has also spoken at numerous industry conferences including BlogHer, Mom 2.0, iMedia, SXSW, CES and the SMX Search Marketing Expo.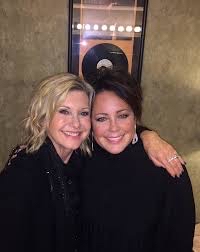 Kelly Lang sings from the heart. She is the daughter of Belton Lang, long time manager for Conway Twitty. She has been in country music her entire life. She is an extraordinary singer, songwriter, best friend with Olivia Newton John and a cancer survivor. She's also the wife of T.G. Sheppard. Hear Kelly talk about her singing style that is pure sentimental. Her life has been filled with ups and downs. When you've been through NOT great, you understand great times.
Success Made to Last Young Hero of the Month goes to Hollis Belger!  Hollis is a young lady who started a philanthropic enterprise called Juggling for Jude when she was 9 years old. She is now 16, and in the interim she has raised over $450,000 for St. Jude's Children's Research Hospital where children with cancer are treated free of charge. We would love for you to hear more about her passion and how you can participate in her mission.
Hope Baker, author of Birthmother's Journey into Light, talks frankly about the adoption process for her son. For all of those involved in the adoption process, you will be enlightened by this stunning, raw interview.
Anna McCoy leads the Billion Women Foundation that impacts women around the world. Gifted with the heart for encouragement, her organization trains, motivates and directs women to unleash their potential. Anna gets compassion from her Mom and how to take care of herself and independence from her Dad.  Sonya Thompson is also an important mentor and "god mother" to Anna.
Popular Shows on Startups and Entrepreneurship
Author's Corner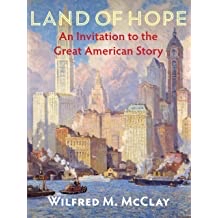 Wilfred McClay is a great American author and professor at The University of Oklahoma. Today we are featuring his book Land of Hope- An Invitation to the Great American Story. For too long we've lacked a compact, inexpensive, authoritative, and compulsively readable book that offers American readers a clear, informative, and inspiring narrative account of their country. Such a fresh retelling of the American story is especially needed today, to shape and deepen young Americans' sense of the land they inhabit, help them to understand its roots and share in its memories, all the while equipping them for the privileges and responsibilities of citizenship in American society.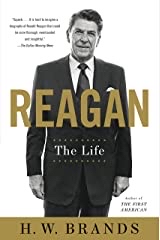 H.W. Brands taught at Texas A&M University for sixteen years before joining the faculty at the University of Texas at Austin, where he is the Dickson Allen Anderson Centennial Professor of History. His books include Traitor to His Class, Andrew Jackson, The Age of Gold, The First American, and TR. Traitor to His Class and The First American were finalists for the Pulitzer Prize.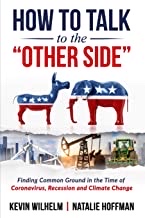 Kevin Wilhelm reveals secrets to great communication in How to Talk to the Other Side. Kevin is the pre-eminent business consultant in the field of sustainability and climate change. He is the CEO of Sustainable Business Consulting, a Seattle-based consulting firm focused on practical and profitable solutions for helping firms successfully integrate sustainability.
Kevin brings over sixteen years of experience working with 75+ businesses ranging from Fortune 500 multinationals to small and medium size businesses. Some of his firm's clients include Nordstrom, REI, The North Face, Expeditors, Outerwall, Drugstore.com, American Seafoods and Brooks Sports.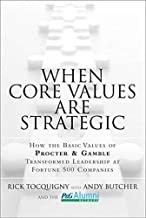 Success Made to Last founders Tim Moore and Rick Tocquigny debut some of their 2021 interview questions.  Share these new questions at your next dinner party. They are that provocative.
Tim and Rick reference their 2012 book- When Core Values are Strategic. This seminal book provides the blueprint behind designing a corporate learning culture that increases stakeholder value.