Stewart Emery returns to Success Made to Last and talks about the joy of mastery and why it matters so much! Learn how you know when mastery is actually achieved. Move from the space of imitating others to infusing your own unique soul and imprint. You will know the moment when you cross the threshold into being a "good one." Invite meaning into your life today.
It's remarkable how much mediocrity we live with, surrounding ourselves with daily reminders that the average is the acceptable. Our world suffers from terminal normality. Take a moment to assess all of the things around you that promote your being average. These are the things that keep you powerless to go beyond a limit you arbitrarily set for yourself. The first step to mastery is the removal of everything in your environment that represents mediocrity, removing those things that are limiting. One way is to surround yourself with friends who ask more of you than you do. Didn't some of your best Black Belt Instructors, Teachers, Coaches, parents, etc. ask more of you that you did?
Another step on the path to mastery is the removal of resentment towards masters. Develop compassion for yourself so that you can be in the presence of masters and grow from the experience. Rather than comparing yourself and resenting people who have mastery, remain open and receptive; let the experience be like the planting of a seed within you that, with nourishment, will grow into your own individual mastery.
Upcoming on Success Made to Last……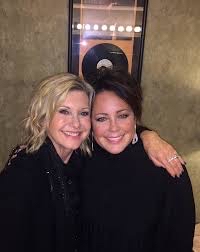 Kelly Lang, wife of T.G. Sheppard talks about her new album Old Soul and her special friendship with Olivia Newton John.
Reyna Roberts debuts Stompin' Grounds, the greatest country anthem of 2020.
Dame Jane Goodall shares her view on the world's four biggest opportunities for its best version.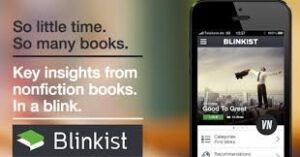 We welcome our newest sponsor Blinkist. It's the most useful app on our phone along with Google maps and iTunes podcasts. Blinkist takes the best, key takeaways- THE NEED TO KNOW information- from over 3000 non fiction books and condenses into just 15 minutes that you can read or listen. For our team, it helps us evaluate books that we want to read from cover to cover. Right now is a limited special offer from your Success team. Visit https://www.blinkist.com/success, try it for seven days and then get 25% off your new subscription. That's https://www.blinkist.com/success to start your trial today.


Dr. Ivan Misner is the Founder and Chief Visionary Officer of BNI, the world's largest business networking organization. Founded in 1985 the organization now has over 9400 chapters throughout every populated continent of the world.
Listen to this great interview with Ivan's friend Stewart Emery, who co-authored Who's In Your Room? with Ivan. After you hear this, you will know why Ivan has been called the Father of Modern Networking.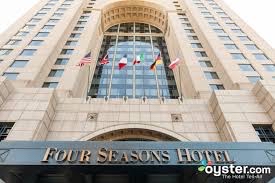 Ever wonder how the team at Starbucks opened a new store every 18 hours? If you want to know about scaling, listen to this exclusive interview with John Richards, former President of Starbucks. John also comments on scaling the super-customer centered luxury hotel Four Seasons. Hear this great leader and enjoy John's stories on his favorite business mentors.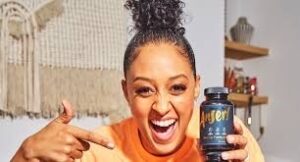 Tia Mowry is an actress. Her full name is Tia Dashon Mowry. She is famous for her teen role as Tia Landry in the sitcom Sister, Sister. She had even appeared as medical student Melanie Barnett in the comedy-drama series The Game and the television movie Twitches and its sequel Twitches Too. She now stars in the #1 food show on Scripps Network.
Today, Tia is on with our Astra Zeneca physician to talk about the importance of getting your flu shot in 2020…all in the midst of the pandemic.
Now heard by 80,000 fans, listen to this tribute to Stan and Jan Berenstain by their son Mike.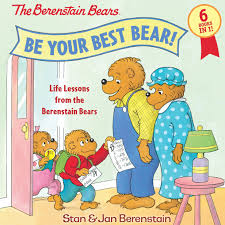 We grew up reading the life lessons of Mama and Papa Bear.  Listen to this priceless interview with the whole family that practically hugs you!  The BIG LESSON-  If you are a Mom or Dad,  you can bring out the best version of your children.  Here's a tip- focus on their unique personalities and creativity.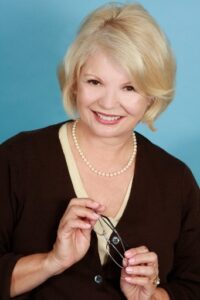 Most fondly remembered for her starring role as "Cissy" in the long running CBS international television hit, "Family Affair", Kathy Garver has also garnered critical acclaim in movies, stage, radio, voice-over animation, and audio book narration.
Ms. Garver has used her wealth of experience and education to entertain and instruct thousands of people with her exciting and successful motivational and interactive speeches and presentations.
From Keynote speaker to host to workshop leader, Kathy Garver has enriched the lives of those who have been able to listen and learn from her inspirational communications.
Hollywood's legendary Cecil B. DeMille was one of the first to recognize Kathy's distinct talents.  Originally hired for a small part in the epic motion picture "The Ten Commandments", Kathy was noticed by the great director who had special scenes written into the movie to highlight the little girl.  This followed her first film, The Night of the Hunter directed by Academy Award winner, Charles Laughton.
Ms. Garver was a freshman majoring in speech at UCLA when she was tested for a television series entitled Family Affair.  Kathy, deemed "perfect" to star as "Cissy" with Brian Keith as "Uncle Bill" and Sebastian Cabot as "Mr. French" performed for five years in one of the warmest and most enduring series of the 1960's and 70's.  With Anissa Jones as "Buffy" and Johnny Whitaker as "Jody" the show continues to be popular today pleasing old and new audiences world wide – a true classic.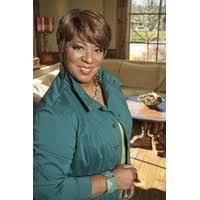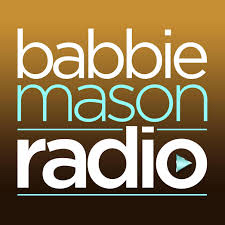 Grammy and Dove Award winner Babbie Mason talks about growing up in Detroit, life as a pastor's kid (PK) and raising two great sons in Georgia. Babbie is one of our favorites for many reasons. She writes, sings and talks with the richness of wisdom.  Babbie reminds us that legacy can be a part of a great vision in your life. You want to be happy, you want your family members and friends to be safe and healthy and you want your country to thrive.  Ask yourself, do you want to make a contribution to the building of our world's best version?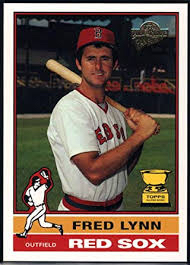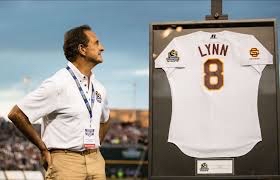 Fred Lynn gets our 2020 Baseball season kicked off by riffing with Tim Moore. For Fred, winning as a team is everything and he means it. In 1976 he once stated "one man doesn't make a team. All the awards are great, but they are secondary to winning. If WE don't win, none of the awards meaning anything."   Share this great conversation with your friends and family.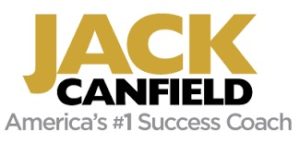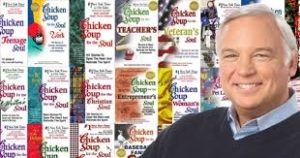 Jack Canfield's books have sold over 1/2 a BILLION copies. Enjoy this exclusive interview with his life long friend Stewart Emery as they riff about self esteem, old girlfriends, mastery of domains and success principles.
Jack reveals the inside story on why he studied self esteem as a high school student, his first encounter with Stewart at an est conference, and shares his one and only purpose. This show will motivate and inspire you to become your best version.
Clay Walker Jr. (born August 19, 1969) is an American country music artist. He made his debut in 1993 with the single " What's It to You ", which reached Number One on the Billboard Hot Country Singles & Tracks (now Hot Country Songs) chart, as did its follow-up, 1994's " Live Until I Die ".  Hear the inside story on Clay and how he has battled MS and won for the last 15 years. This guy is tough, tenacious and very creative.
Thanks to Our Sponsors

It's time for investments to feel individual. Thanks to Edward Jones and their advisor, Serban Maracine for sponsoring Success Made to Last. For financial advice, we recommend that you contact Serban.Maracine@edwardjones.com or call 303-494-2310, serving clients across the U.S.
Thanks to our sponsor Gracefully-Yours.com, America's favorite encouragement greeting cards for their long standing support of Success Made to Last. If there is a best version greeting cards, it has to be Gracefully-Yours. Our favorite cards are from artist Larry Martin, newcomer Krystal Whitten and of course, the famous and funny Church Kitchen Ladies. Visit www.gracefully-yours.com and ask for their special free package of Church Kitchen Ladies with every purchase. Use special promotion code for a free $20 gift with each purchase Gracefully/success. Note that in your mailing address as c/o gracefully/success.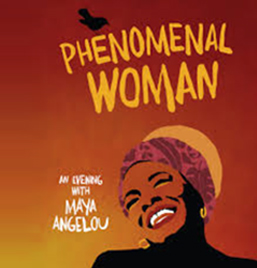 PHENOMENAL WOMEN FIND THE KEY TO THEIR DISTINCT PURPOSE AND UNIQUENESS
Sara Beth Vaughn is our 2020 Best Version Woman of the Year. Sara is singularly one of the most courageous, positive people we have ever met. Put your personal pity party aside and listen to this remarkable woman from Indiana who has overcome more in her lifetime than anyone!Living with Cerebral Palsy since birth has provided Sara a personal opportunity to see and understand differences for what they truly are, ATTRIBUTES. This insight into life has value & we, as a society in general would be remiss if not to convey such value to others.
Rhonda Vincent, recent inductee to the Grand Ole Opry, started his musical career at five. Have fun listening to this fantastic singer and songwriter.
Valerie Pettiford, star of HBO True Blood reveals the secret to being a triple threat dancer, actor and singer. Hear about her mentors and great influence of her beloved Mom.
c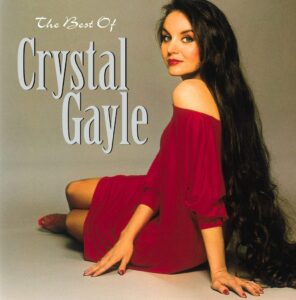 Crystal Gayle is a Grammy and CMA winner for her Don't It Make Your Brown Eyes Blue hit. She's a star that transcends multiple generations with grace and wit.
Popular Shows on Startups and Entrepreneurship
Author's Corner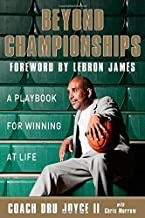 Dru Joyce, known simply as "Coach Dru", LaBron James coach and personal mentor, cracks open his vault to share details on his book Beyond Championship: A Playbook for Winning at Life.  Celebrate the return of the NBA with this brilliant conversation. Coach Dru helped grow youngsters into men. Never defined by victories, his quest was to mold his team around character. He was determined to propel his team to greater heights.
Hear what it takes to become strong and indisputable. Coaching is truly a sacred task. To lead, you have to serve. He ask..what can we do to help each other? LaBron is bigger than the team as seen by his selflessness.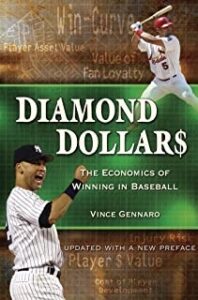 Vince Gennaro, "Professor of Baseball" at NYU, returns to Success Made to Last and talks about his books including Diamond Dollars: The Economics of Winning in Baseball. Diamond Dollars is a fresh, provocative, insightful, and analytical look at the business of baseball by author Vince,  a consultant to MLB teams. Gennaro addresses some key questions that affect how teams make decisions, how they assemble their roster, and ultimately, their bottom line.

Pico Iyer, one of our favorite travel authors of all time, shares his insight on traveling through your five senses. Iyer was born in Oxford, England–to parents from India–raised in California and educated at Eton, Oxford and Harvard. Since 1987 he has been based in Western Japan, while traveling everywhere from Bhutan to Easter Island, North Korea to Los Angeles Airport. Apart from the two novels and ten works of non-fiction he has published, he has written the introductions to more than fifty other books, as well as screenplays, librettos and many liner-notes for Leonard Cohen.
Thomas Moore discusses becoming your GOLDEN SELF, from his best selling book Ageless Soul. Moore is the author of the bestselling book Care of the Soul and twenty other books on deepening spirituality and cultivating soul in every aspect of life. He has been a monk, a musician, a university professor, and a psychotherapist. He has Ph. D. in religion from Syracuse University and has won several awards, including an honorary doctorate from Lesley University and the Humanitarian Award from Einstein Medical School
Carol Carter, author of over 20 books focused on students success. Hear her story about overcoming limitations! Author of Keys to Success, this book offers the hallmark of the Keys to Success series — success in College, Career, and Life through building analytical, creative, and practical thinking skills. This "thinking skills" framework challenges students – but with a 'less is more' approach.  Keys Quick will help students develop and personalize "best practice" tools, build skills in context of each topic, and gain self-knowledge via "Quick Check" self-assessments.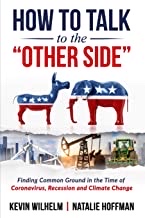 Kevin Wilhelm reveals secrets to great communication in How to Talk to the Other Side. Kevin is the pre-eminent business consultant in the field of sustainability and climate change. He is the CEO of Sustainable Business Consulting, a Seattle-based consulting firm focused on practical and profitable solutions for helping firms successfully integrate sustainability.
Kevin brings over sixteen years of experience working with 75+ businesses ranging from Fortune 500 multinationals to small and medium size businesses. Some of his firm's clients include Nordstrom, REI, The North Face, Expeditors, Outerwall, Drugstore.com, American Seafoods and Brooks Sports.