On this Memorial Day, few World War II veterans remain. 75 years after the end of the conflict, the ranks of the so-called Greatest Generation are dwindling. Among those still able to tell their stories, is Lieutenant Colonel Harry Stewart Jr.
Turning 96 on the Fourth of July, Stewart was a member of the famed Tuskegee Airmen and is featured in National Geographic's coverage of the 75th Anniversary of the end of World War II in 2020. Enjoy this interview with Success' Tim Moore and with this living legend.
Stewart: "I And of course, the news was on at the time then that the Japanese had bombed Pearl Harbor. I immediately felt that it wouldn't be long before I would be called into the service because the draft had started. Even though I was only 16 or 17. At the time, it wouldn't be long before the draft would call me up."
To teach the next generation to honor soldiers on Memorial Day, gather them around this podcast and listen to this hero of 43 missions. Enjoy this: https://www.spreaker.com/user/4383588/smtl-harrystewart_1

Enjoy this exclusive interview with legendary songwriter Archie Jordan who penned Let's Take the Long Way Around the World, What a Difference You've Made in My Life and so many other hits. Learn about the art of collaborating from this award winning musician. Archie is a very humble, creative dynamo.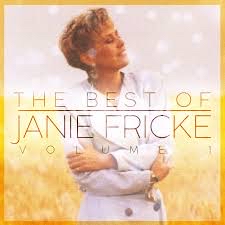 Jane Fricke is one of the great solo and duo singers of our generation. Her collaborations with Johnny Duncan, Merle Haggard and Charlie Rich are legendary. The defining song of Janie's career is her smash hit It Ain't Easy Being Easy. You can now purchase her complete hits available where ever music is sold.
Hear about Janie's musical influences from Joan Baez, Judy Collins, Rita Coolidge and Dusty Springfield. And enjoy learning about her early career doing jingles for brands such as Red Lobster.

Renee Marino is our special guest on this Legends program. Renee played Mary Delgado in the film Jersey Boys, directed by Clint Eastwood. Her Broadway credits include West Side Story, Pretty Woman, Chaplin, Wonderland, Cats, Disney's High School Musical and Jersey Boys. She debuts her first book- Becoming a Master Communicator. Hear Renee's personal story and listen carefully to this genuine conversation with this tour de force named Renee Marino. 

Matieu St. Arnaud is our special guest on Legends today. His Montreal based team is behind some of the most imaginative expressions of storytelling in the world. Fusing creativity and technology, Normal Studios is anything but normal. We think they have permanently disrupted how stories are delivered for public consumption.
It all starts with a simple idea. Next, the collaboration of artists, designers, sound engineers and projectionist combine their creative brains to produce an end product that is STAGGERING, immersive, inspiring….and often life changing.
Hear this exclusive, inside story…only on Legends.

"Shellye Archambeau has achieved amazing success through a clear strategy of setting goals, making plans, and intelligent risk-taking. In this book, she's now sharing these strategies with us: why to set an ambitious plan and how to achieve it. Highly recommended."
―Reid Hoffman, co-founder of LinkedIn and #1 New York Times bestselling author of The Start-Up of You. Hear Shellye talk about leading companies, and her book Unapologetically Ambitious..

Jim Reekes is the audio branding, sonic identity pioneer from Apple. He created the sound of your Mac when it opens and used his Canon AE 1 for the sound of the camera on the iPhone.   Jim challenges all brand managers to understand the importance of audio branding. 

Bruce Poon Tip is our guest on Legends. We are honoring Bruce and his incredible company G Adventures. His company has moved from success to significance by helping third world countries eradicating poverty. Hear the origin story on this travel company that is going beyond its limits to make a difference in this world. audio
Enjoy Our Most Listened To Podcasts that Top the Pyramid of Success!

Dr. Ken Blanchard, Author of The One Minute Manager and many other titles, has been our special guests on seven episodes of Success. Here's one of YOUR favorites.
Mike Berenstain of The Berenstain Bears pays tribute to his Papa and Mama Bears Stan and Jan.
John Tesh plays the piano like a drum, broadcasts with vigor and keeps his faith with wife Connie Selleca. It's all about Intelligence for Life.
Roma Downey, best known for her role as Monica the angel on Touched by an Angel, shares "best version" examples especially with her collaboration with husband Mark Burnett (Survivor). Today, she uses her celebrity to work on projects of the heart.
Jack Canfield, author of Chicken Soup for the Soul, is one of most popular shows for 2020. Jack riffs on life lessons, past experiences and shares war stories with Stewart Emery and Tim Moore. Listen for leadership tips and gain insight from a true master of his craft.
Mark Scott debuts Drunk Log, a fast paced story that has particular relevance today.
Drunk Log

, is a darkly humorous, deeply introspective exploration into one man's attempt to find peace in the face of unrelenting pain. Told with a fast clip, the entire book covers about 8 hours and deftly avoids becoming an ominous dirge through relatable—and flawed—characters, unexpectedly funny situations, a budding romance and the wobbly balancing act of a man who must remain sober enough to write in his journal and finish what he started, but drunk enough to jump off a bridge.

 Legends honors Ray Lane, former Chairman of HP, Oracle and Carnegie Mellon University, his Dad's alma mater.
Raymond J. Lane (born December 26, 1946) is an American business executive and strategist specializing in technology and finance. Lane is best known for assisting corporations with technology strategy, organizational development, team building, and sales and growth management.Lane led a "go to market" overhaul of Oracle Corporation, which led to an increase in sales and stock price in the 1990s. He is cited as being the catalyst for "Oracle's success, 'past, present and future.'"Lane is a partner emeritus at Kleiner Perkins Caufield & Byers, a venture capital firm in Silicon Valley.
Thanks to Our Sponsors
Heather Barnes Photography, www.heatherbarnes.com, is a leading food and product visual storyteller. Her clients call her work inspired storytelling that help bring emotion and human connection to their brands. Look at Ghiaradelli, Tiff Treats, Nada Moo, and Gracefully-Yours greeting cards.

It's time for investments to feel individual. Thanks to Edward Jones and their advisor, Serban Maracine for sponsoring Success Made to Last. For financial advice, we recommend that you contact Serban.Maracine@edwardjones.com or call 303-494-2310, serving clients across the U.S.
Thanks to our sponsor Gracefully-Yours.com, America's favorite encouragement greeting cards for their long standing support of Success Made to Last. If there is a best version greeting card, it has to be Gracefully-Yours. Our favorite cards are from artist Larry Martin, newcomer Krystal Whitten and of course, the famous and funny Church Kitchen Ladies. In appreciation of listening to Success' podcasts and signing up for our newsletter, visit www.gracefully-yours.com and use the special discount code of Book3 to receive 25% off any order.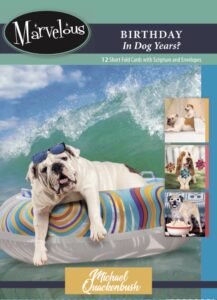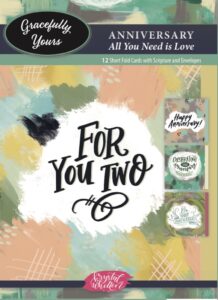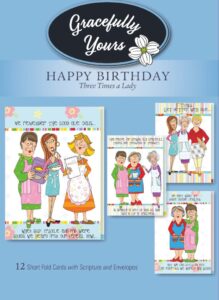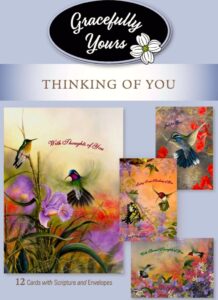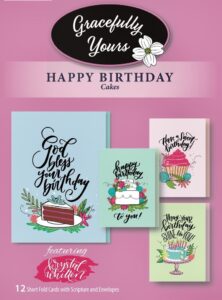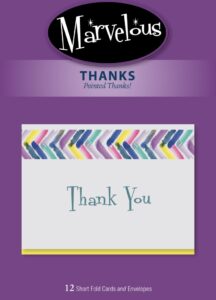 LEGENDARY PEOPLE ARE JUST ORDINARY FOLK DOING THE EXTRAORDINARY AND MAKING A SIGNIFICANT DIFFERENCE!
Meg Roberts is the CEO of The Lash Lounge, one of America's fastest growing franchises. Hear the wisdom of this serial entrepreneur and the secret to her leadership skills. Meg is an ordinary person who has turned into an extraordinary, thought leader.
Amanda Brinkman, Host of Small Business Revolution and Chief Marketing Officer of Deluxe, shares her definition of success. Amanda talks about her show on Hulu and the positive impact on struggling businesses.

Christy Whitman is a New York Times best selling author debuting her latest book The Desire Factor. Hear Christy's new definition of success, listen to her wisdom regarding materialism and true happiness. Learn how to be more present, focus, and deal with fear.
Kara Bowman, Life Therapist and trained grief counselor debuts the singular most powerful book on grieving titled Heartbreak to Hope. We have never been so touched by the encouraging words and poetry. Perhaps this show will help you break through some of your deep pain and find a little peace.
Diane Paddison, Founder of 4wordwomen.org, gives her annual vision scape for America's perennial mentoring organization for professional women. Hear the story of Liz Bohannan and how her organization pivoted during the pandemic. Adaptability is the key to future success.
Kris Holmes talks about Igniting Your Career. She gives real advice to help you unleash your potential. Kris provides timely counsel to help you love your career and live a happier life. Hear about the suitable resume for 2021.
Liz Horowitz, is a podcasting guru. Hear her talk about the "riches are in the niches." Discover the DNA that connects podcasters and the audience…all interwoven over uniquely different content. Listen to her specific suggestions on how to monetize your podcast,  how to be authentic and vulnerable- PLUS…how to be comfortable with an ageless approach in podcasting.
Hope Baker, author of Birthmother's Journey into Light, talks frankly about the adoption process for her son. For all of those involved in the adoption process, you will be enlightened by this stunning, raw interview.
Anna McCoy leads the Billion Women Foundation that impacts women around the world. Gifted with the heart for encouragement, her organization trains, motivates and directs women to unleash their potential. Anna gets compassion from her Mom and how to take care of herself and independence from her Dad.  Sonya Thompson is also an important mentor and "god mother" to Anna.
Popular Shows on Startups and Entrepreneurship
Author's Corner
David Murray heads the global Professional Speechwriters Association and comments daily on communication issues in his popular blog "Writing Boots." He authored the most recent book Effort to Understand, but is also the author of Raised by Mad Men, a memoir about his advertising parents. Enjoy this conversation that features a fun riff on Studs Terkel, who wrote "Working." We also talk about "imaginative listening" where deep, constant, careful, repeated listening is required. Listen to hear words and the emotional source.