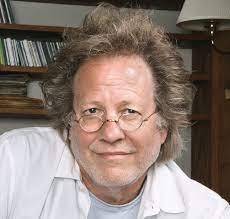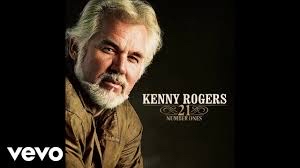 Honored as a 2018 Inductee to the prestigious Songwriter's Hall of Fame in NYC,3 time Grammy and 6 time Emmy nominated Steve Dorff has written songs sung by the likes of Barbra Streisand, Kenny Rogers, Celine Dion, Whitney Houston, Anne Murray, George Strait, Garth Brooks and countless others, while also establishing himself as a gifted film and television composer. He's tallied over 40 BMI awards with hits like Rogers' "Through the Years," Murray's "I Just Fall in Love Again" (Billboard's top country hit of 1979), Strait's "I Cross My Heart," Lee Greenwood's "Don't Underestimate My Love for You," and Eddie Rabbitt's "Every Which Way But Loose"—the title track from Clint Eastwood's 1978 film. His songs have charted in 5 successive decades, with #1 records across 4 decades.
Dorff has also composed TV music for Spenser: For Hire, Murphy Brown, The Singing Bee, Just the 10 of Us, Growing Pains, Murder She Wrote, Columbo and Reba; his other film contributions include songs and scores for Bronco Billy, Rocky IV, Pure Country, Tin Cup and Honky Tonk Man.
Key songs in the Dorff catalog include: * Through The Years * I Just Fall In Love Again * Heartland * Every Which Way But Loose * Hypnotize The Moon * I Cross My Heart, and countless others recorded by over 250 Artists from all genres of music.
His many TV and cable movie credits include the Emmy nominated CBS mini-series "Elvis", the Hallmark Hall of Fame "Rose Hill", the animated Christmas classic "Annabelle's Wish", "Babe Ruth", "The Quick and The Dead", "Moonshine Highway" and "The Defiant Ones". Dorff's many movie songs and scores have been featured in "Bronco Billy", "Blast From The Past", "Rocky IV", "Pure Country", "Tin Cup", "Michael", "Dudley Do-Right", "Dancer, Texas", "The Last Boy Scout", "Curly Sue" and "Honky Tonk Man".

Legendary Nashville Hall of Fame songwriter Kent Blazy, co-wrote If Tomorrow Never Comes, Ain't Going Down, Gettin' You Home (The Black Dress Song), That's What I Get For Lovin' You and many more. Hear about the songwriting and recording process of this legend. And listen to the inside story on his first meeting with Garth Brooks as well as the development of his latest album For the Byrds. You are going to love Kent Blazy…humble, talented, smart and easy to know.

Enjoy this exclusive interview with legendary songwriter Archie Jordan who penned Let's Take the Long Way Around the World, What a Difference You've Made in My Life and so many other hits. Learn about the art of collaborating from this award winning musician. Archie is a very humble, creative dynamo.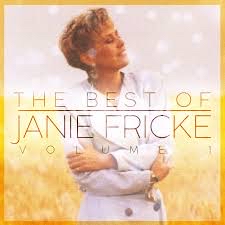 Jane Fricke is one of the great solo and duo singers of our generation. Her collaborations with Johnny Duncan, Merle Haggard and Charlie Rich are legendary. The defining song of Janie's career is her smash hit It Ain't Easy Being Easy. You can now purchase her complete hits available where ever music is sold.
Hear about Janie's musical influences from Joan Baez, Judy Collins, Rita Coolidge and Dusty Springfield. And enjoy learning about her early career doing jingles for brands such as Red Lobster.

Renee Marino is our special guest on this Legends program. Renee played Mary Delgado in the film Jersey Boys, directed by Clint Eastwood. Her Broadway credits include West Side Story, Pretty Woman, Chaplin, Wonderland, Cats, Disney's High School Musical and Jersey Boys. She debuts her first book- Becoming a Master Communicator. Hear Renee's personal story and listen carefully to this genuine conversation with this tour de force named Renee Marino. 

Matieu St. Arnaud is our special guest on Legends today. His Montreal based team is behind some of the most imaginative expressions of storytelling in the world. Fusing creativity and technology, Normal Studios is anything but normal. We think they have permanently disrupted how stories are delivered for public consumption.
It all starts with a simple idea. Next, the collaboration of artists, designers, sound engineers and projectionist combine their creative brains to produce an end product that is STAGGERING, immersive, inspiring….and often life changing.
Hear this exclusive, inside story…only on Legends.

"Shellye Archambeau has achieved amazing success through a clear strategy of setting goals, making plans, and intelligent risk-taking. In this book, she's now sharing these strategies with us: why to set an ambitious plan and how to achieve it. Highly recommended."
―Reid Hoffman, co-founder of LinkedIn and #1 New York Times bestselling author of The Start-Up of You. Hear Shellye talk about leading companies, and her book Unapologetically Ambitious.

Jim Reekes is the audio branding, sonic identity pioneer from Apple. He created the sound of your Mac when it opens and used his Canon AE 1 for the sound of the camera on the iPhone.   Jim challenges all brand managers to understand the importance of audio branding. 
Enjoy Our Most Listened To Podcasts in the last year!
Success Made to Last Legends honors one of favorite authors of all time…Thomas Moore. With warmth, intimacy, and rare depth of wisdom, Thomas guides you through each of aging stages. Grounded in years of psychological research and spiritual reflection on the human enterprise, Thomas will help you focus on the deepest joy. Graze on the memories of the biggest milestones, like the birth of your children. It's time for personal renewal. Pursue revitalization NOW. Visit www.thomasmooresoul.com

Dr. Ken Blanchard, Author of The One Minute Manager and many other titles, has been our special guests on seven episodes of Success. Here's one of YOUR favorites.
Mike Berenstain of The Berenstain Bears pays tribute to his Papa and Mama Bears Stan and Jan.
John Tesh plays the piano like a drum, broadcasts with vigor and keeps his faith with wife Connie Selleca. It's all about Intelligence for Life.
Roma Downey, best known for her role as Monica the angel on Touched by an Angel, shares "best version" examples especially with her collaboration with husband Mark Burnett (Survivor). Today, she uses her celebrity to work on projects of the heart.
Jack Canfield, author of Chicken Soup for the Soul, is one of most popular shows for 2020. Jack riffs on life lessons, past experiences and shares war stories with Stewart Emery and Tim Moore. Listen for leadership tips and gain insight from a true master of his craft.

Ramon Hervey II, legendary entertainment manager, shares insight from his book- The Fame Game- An Insider's Playbook for Earning Your 15 Minutes. He has worked with iconic talent like Vanessa Williams, The Jacksons, The Commodores, Bette Midler, Richard Pryor and many others. Fame is simply an accolade. Get the inside story on the Beatles reunion that was orchestrated with Richard Pryor. Hear the many life lessons from Ramon including his Daddy advice to his children.."concentrate and focus." You will be struck with the smart collaboration skills of Ramon Hervey II highlighted by Quincy Jones, George Benson, Bette Midler, Andre Crouch, and Rick James. Enjoy.

Legends welcomes David Sanger, six time Grammy winning drummer, songwriter, engineer, and record producer. Hear the inside story of his 35 year journey with Asleep at the Wheel. He has appeared on The Tonight Show, Austin City Limits, Willie Nelson's CBS Special and a television movie starring Dollie Parton. Today, he is focused on being a Dad, husband, with ultimate focus on his family. Enjoy listening to David's new life of significance…learning how to cook, speak Italian, and playing piano. It's an inspiring story of a renaissance man.
 Legends honors Ray Lane, former Chairman of HP, Oracle and Carnegie Mellon University, his Dad's alma mater.
Raymond J. Lane (born December 26, 1946) is an American business executive and strategist specializing in technology and finance. Lane is best known for assisting corporations with technology strategy, organizational development, team building, and sales and growth management.Lane led a "go to market" overhaul of Oracle Corporation, which led to an increase in sales and stock price in the 1990s. He is cited as being the catalyst for "Oracle's success, 'past, present and future.'"Lane is a partner emeritus at Kleiner Perkins Caufield & Byers, a venture capital firm in Silicon Valley.
Thanks to Our Sponsors
Heather Barnes Photography, www.heatherbarnes.com, is a leading food and product visual storyteller. Her clients call her work inspired storytelling that help bring emotion and human connection to their brands. Look at Ghiaradelli, Tiff Treats, Nada Moo, and Gracefully-Yours greeting cards.

It's time for investments to feel individual. Thanks to Edward Jones and their advisor, Serban Maracine for sponsoring Success Made to Last. For financial advice, we recommend that you contact Serban.Maracine@edwardjones.com or call 303-494-2310, serving clients across the U.S.
Thanks to our sponsor Gracefully-Yours.com, America's favorite encouragement greeting cards for their long standing support of Success Made to Last. If there is a best version greeting card, it has to be Gracefully-Yours. Our favorite cards are from artist Larry Martin, newcomer Krystal Whitten and of course, the famous and funny Church Kitchen Ladies. In appreciation of listening to Success' podcasts and signing up for our newsletter, visit www.gracefully-yours.com and use the special discount code of Book3 to receive 25% off any order.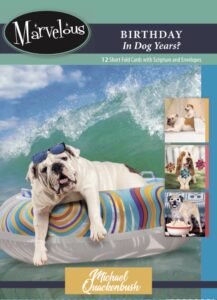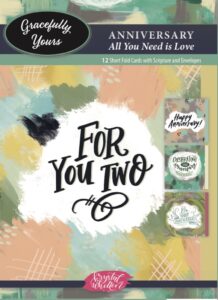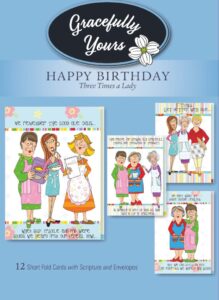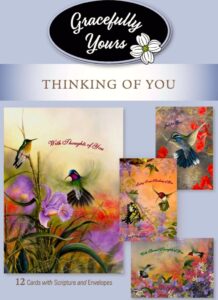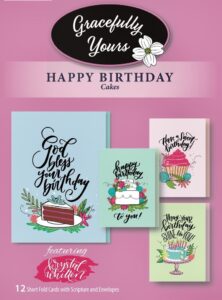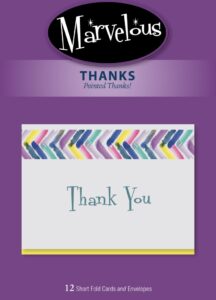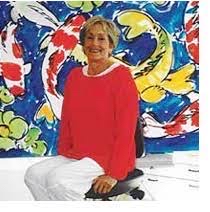 Popular Shows on Startups and Entrepreneurship
Author's Corner
David Murray heads the global Professional Speechwriters Association and comments daily on communication issues in his popular blog "Writing Boots." He authored the most recent book Effort to Understand, but is also the author of Raised by Mad Men, a memoir about his advertising parents. Enjoy this conversation that features a fun riff on Studs Terkel, who wrote "Working." We also talk about "imaginative listening" where deep, constant, careful, repeated listening is required. Listen to hear words and the emotional source.