Thursday, 20 January 2022
For Disney artist , Michael Humphries, the essence of what makes up the American landscape is what fascinates me: from the solitude of a deserted barn or farmhouse to the simplicity of an old wooden garden bench with paint cracked and peeling. I'm also intrigued and inspired by the sometimes overlooked details in nature. The way light reflects off of an old watering can is just as compelling to me as the grandest of landscapes. Finding new ways of interpreting and presenting these objects in our lives that seem ordinary and mundane is my joy.
I knew from an early age that art would be my passion in life. I began my professional art career at Walt Disney Studios, painting backgrounds on such films as Who Framed Roger Rabbit?, The Hunchback of Notre Dame, and The Lion King. I was an Art Director on Fantasia 2000 and Production Designer for Sony Pictures', Open Season. As an artist and art director for film, I'm also sharing my personal vision in print, publishing and licensing through an extraordinary book "Visual Storytelling" 
David C. Baker is our guest on Legends. He grew up with a tribe of Mayan Indians in Guatamala. Author of The Business of Expertise, he is America's leading advisor to entrepreneurial experts. Enjoy this hard hitting episode of Legends as we explore the new definition of success.
Finbar O'Hanlon is a futurist, musician, sonic strategist, author, key note speaker and polymath. Hear his discussion on talent chases new target no else can hit; genius pursues targets that are unseen and unheard.
Joe Bonsall of The Oak Ridge Boys riffs about their latest album Singing from the Front Porch. He's a genuine American treasure who wears his heart on his sleeve. Enjoy this insider interview and hear some never before heard stories on the fabulous Oaks.
Enjoy our 3001st show!  Steve Keller from Pandora celebrates this monumental program with us. Steve is Sonic Strategy Director for Studio Resonate at Pandora (a subsidiary of SiriusXM, and the largest ad-supported audio
entertainment streaming service in the U.S.). Prior to joining Pandora, Steve was the founder and CEO of iV, an audio consultancy based in Nashville that specialized in the strategy, content, and research.
Steve is recognized as one of the leading experts in the field of sonic strategy and identity. With a head for data and a heart for sonic expression, he actively engages in collaborative research projects, exploring the power of sound to shape our perceptions and influence our behavior.
Hear Steve talk about how your brand can become extraordinary with a sonic strategy. How does your brand sound? What does your brand project to our ears? Learn how to approach turning your brand into "joy for the ears."
Enjoy Our Most Listened To Podcasts that Top the Pyramid of Success!

Dr. Ken Blanchard, Author of The One Minute Manager and many other titles, has been our special guests on seven episodes of Success. Here's one of YOUR favorites.
Mike Berenstain of The Berenstain Bears pays tribute to his Papa and Mama Bears Stan and Jan.
John Tesh plays the piano like a drum, broadcasts with vigor and keeps his faith with wife Connie Selleca. It's all about Intelligence for Life.
Roma Downey, best known for her role as Monica the angel on Touched by an Angel, shares "best version" examples especially with her collaboration with husband Mark Burnett (Survivor). Today, she uses her celebrity to work on projects of the heart.
Jack Canfield, author of Chicken Soup for the Soul, is one of most popular shows for 2020. Jack riffs on life lessons, past experiences and shares war stories with Stewart Emery and Tim Moore. Listen for leadership tips and gain insight from a true master of his craft.
Upcoming Shows:
Edward Zwick, Producer of Legends of the Fall and Glory, joins us on our Legends podcast to talk about the significance of his movies. This debuts in late October.
Kimberly Shenk, CEO of Novi Connect, and former Air Force Captain, MIT data trained, is a legendary leader with a vision for the future good of consumers. This show airs the first week of November.
JJ Ramburg, CEO of Goodpods, the depositary for best podcasts is our guest on Success in mid November.
Dr. Joseph Cardillo talks about why ordinary people can have extraordinary focus.
Hear from Dr. Joseph Cardillo on the 12 Rules of Attention. He simplifies why we don't focus and attention skills. His first book was Be Like Water exploring the interchange between mind and body. He has worked with Michael Strahan of Good Morning America about patterns of attention. With 12 Rules of Attention, he is bringing information to your home, taking concepts to be used at home. He is out to improve performance.
Learn about what happens in the brain when we lose attention. You will be surprised.
 Legends honors Ray Lane, former Chairman of HP, Oracle and Carnegie Mellon University, his Dad's alma mater.
Raymond J. Lane (born December 26, 1946) is an American business executive and strategist specializing in technology and finance. Lane is best known for assisting corporations with technology strategy, organizational development, team building, and sales and growth management.Lane led a "go to market" overhaul of Oracle Corporation, which led to an increase in sales and stock price in the 1990s. He is cited as being the catalyst for "Oracle's success, 'past, present and future.'"Lane is a partner emeritus at Kleiner Perkins Caufield & Byers, a venture capital firm in Silicon Valley.
Thanks to Our Sponsors

It's time for investments to feel individual. Thanks to Edward Jones and their advisor, Serban Maracine for sponsoring Success Made to Last. For financial advice, we recommend that you contact Serban.Maracine@edwardjones.com or call 303-494-2310, serving clients across the U.S.
Thanks to our sponsor Gracefully-Yours.com, America's favorite encouragement greeting cards for their long standing support of Success Made to Last. If there is a best version greeting card, it has to be Gracefully-Yours. Our favorite cards are from artist Larry Martin, newcomer Krystal Whitten and of course, the famous and funny Church Kitchen Ladies. In appreciation of listening to Success' podcasts and signing up for our newsletter, visit www.gracefully-yours.com and use the special discount code of Book3 to receive 25% off any order.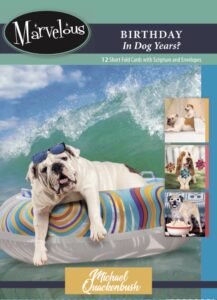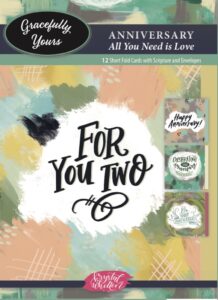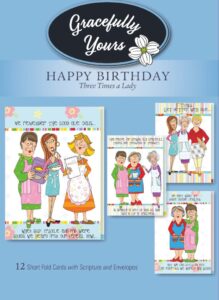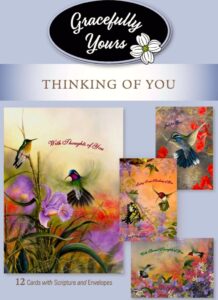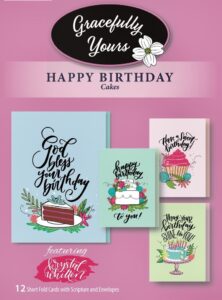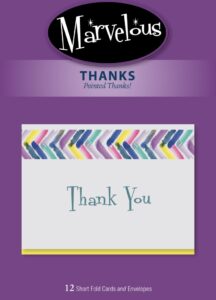 LEGENDARY PEOPLE ARE JUST ORDINARY FOLK DOING THE EXTRAORDINARY AND MAKING A SIGNIFICANT DIFFERENCE!
Meg Roberts is the CEO of The Lash Lounge, one of America's fastest growing franchises. Hear the wisdom of this serial entrepreneur and the secret to her leadership skills. Meg is an ordinary person who has turned into an extraordinary, thought leader.
Amanda Brinkman, Host of Small Business Revolution and Chief Marketing Officer of Deluxe, shares her definition of success. Amanda talks about her show on Hulu and the positive impact on struggling businesses.

Christy Whitman is a New York Times best selling author debuting her latest book The Desire Factor. Hear Christy's new definition of success, listen to her wisdom regarding materialism and true happiness. Learn how to be more present, focus, and deal with fear.
Kara Bowman, Life Therapist and trained grief counselor debuts the singular most powerful book on grieving titled Heartbreak to Hope. We have never been so touched by the encouraging words and poetry. Perhaps this show will help you break through some of your deep pain and find a little peace.
Diane Paddison, Founder of 4wordwomen.org, gives her annual vision scape for America's perennial mentoring organization for professional women. Hear the story of Liz Bohannan and how her organization pivoted during the pandemic. Adaptability is the key to future success.
Kris Holmes talks about Igniting Your Career. She gives real advice to help you unleash your potential. Kris provides timely counsel to help you love your career and live a happier life. Hear about the suitable resume for 2021.
Liz Horowitz, is a podcasting guru. Hear her talk about the "riches are in the niches." Discover the DNA that connects podcasters and the audience…all interwoven over uniquely different content. Listen to her specific suggestions on how to monetize your podcast,  how to be authentic and vulnerable- PLUS…how to be comfortable with an ageless approach in podcasting.
Hope Baker, author of Birthmother's Journey into Light, talks frankly about the adoption process for her son. For all of those involved in the adoption process, you will be enlightened by this stunning, raw interview.
Anna McCoy leads the Billion Women Foundation that impacts women around the world. Gifted with the heart for encouragement, her organization trains, motivates and directs women to unleash their potential. Anna gets compassion from her Mom and how to take care of herself and independence from her Dad.  Sonya Thompson is also an important mentor and "god mother" to Anna.
Popular Shows on Startups and Entrepreneurship
Author's Corner
Shellye Archambeau is a glass ceiling breaker, Board Member for Verizon and Nordstrom, and now an author of Unapologetically Ambitious.
Everything we do in life is a choice. Each decision we make along the way is a choice we need to own, because when we do so, we keep the power. Being intentional when we make these choices, whether in our personal or professional lives, is essential. Some choices will require that we be brave, exposing ourselves to the ruthless judgement of others.
When it comes to successfully juggling different parts of our lives – such as work and home – tough choices about what to prioritize will have to be made. We decide what's most important, what's worth worrying about, and do our best to let go of the rest – including the opinions of others about what kind of manager—or parent—we are.