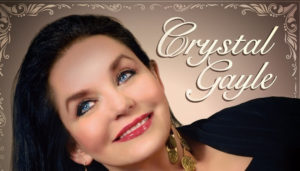 Crystal Gayle, Grammy and CMA Award winner, defines success made to last with a beautiful, long career that spans five decades. Hear the inside story about her upbringing and the extraordinary mentoring from producer Alan Reynolds who also led a young singer named Garth Brooks to fame.
Upcoming on Success Made to Last……
Dame Jane Goodall shares her view on the world's four biggest opportunities for its best version.
Tom DeLong, Harvard professor, shares an intimate story about a student who lost her Dad, found herself understanding life deeply. Tom was Stephen Covey's research assistant and helped developed the Seven Habits of Effective People.
Gilligan Island's Mary Ann- Dawn Wells- graces our show with her talent, persona and enjoyable story telling.
Josie Yee, Disney artist, talks about creating a magical environment for children to release their imagination. This is news worthy during the Pandemic.
Comedian Mark Lowry riffs about his favorite mentors in life and how reinventing himself through comedy produces his best version.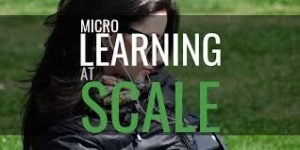 We welcome our newest sponsor Blinkist. It's the most useful app on our phone along with Google maps and iTunes podcasts. Blinkist takes the best, key takeaways- THE NEED TO KNOW information- from over 3000 non fiction books and condenses into just 15 minutes that you can read or listen. For our team, it helps us evaluate books that we want to read from cover to cover. Right now is a limited special offer from your Success team. Visit https://www.blinkist.com/success, try it for seven days and then get 25% off your new subscription. That's https://www.blinkist.com/success to start your trial today.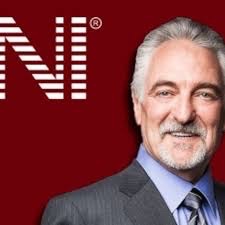 Dr. Ivan Misner is the Founder and Chief Visionary Officer of BNI, the world's largest business networking organization. Founded in 1985 the organization now has over 9400 chapters throughout every populated continent of the world.
Listen to this great interview with Ivan's friend Stewart Emery, who co-authored Who's In Your Room? with Ivan. After you hear this, you will know why Ivan has been called the Father of Modern Networking.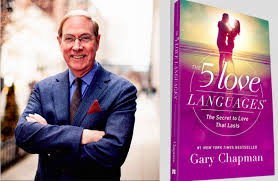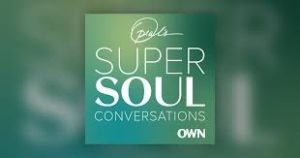 Dr. Gary Chapman, author of The Five Love Languages, talks with host Rick Tocquigny about the origin of the languages. As a counselor for 40 years, he heard it over and over again. Observing a pattern, Dr. Chapman discovered a primary language around quality time, words of affirmation, gifts, acts of service and physical touch. On top of writing books, Dr. Chapman directs marriage seminars throughout the country and counsels married couples regularly. His other books include Toward a Growing Marriage, Hope for the Separated, and Building Relationships.
Steve Brown, one of the all time greatest radio hosts talks about his book Hidden Agendas. Stop being a phony and get authenticity. No more pretending. Jesus may love you, but He loves Steve Brown more.
Mike Berenstain shares life lessons from parents Stan & Jan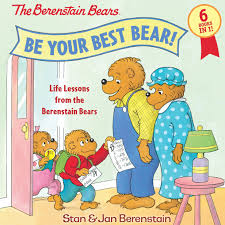 Listen to our singular most popular podcast in the last ten years from Mike Berenstain paying tribute to his late, great parents Stan & Jan Berenstain. Over 300 million Berenstain Bears books are enjoyed daily. This is a priceless interview to share with the whole family. Go hug your parents today. Remember Mom and Dad- you can bring out the best version of your children.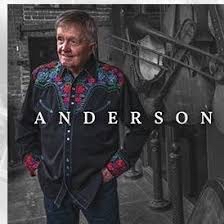 You will love this entertaining interview between legendary icon Bill Anderson and our Tim Moore riffing about the country western music stars life and success. Bill wrote and had recorded 400 songs. Hear about his exploits with the greats including Brad Paisley, Kenny Chesney and many others. You will also get a sneak peek into his biography that was published. This show is packed with delightful stories.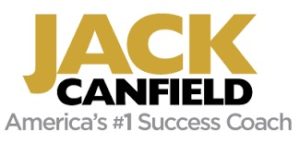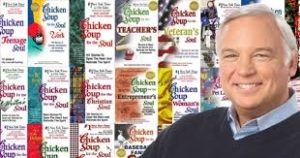 Jack Canfield's books have sold over 1/2 a BILLION copies. Enjoy this exclusive interview with his life long friend Stewart Emery as they riff about self esteem, old girlfriends, mastery of domains and success principles.
Jack reveals the inside story on why he studied self esteem as a high school student, his first encounter with Stewart at an est conference, and shares his one and only purpose. This show will motivate and inspire you to become your best version.
Thanks to Our Sponsors

It's time for investments to feel individual. Thanks to Edward Jones and their advisor, Serban Maracine for sponsoring Success Made to Last. For financial advice, we recommend that you contact Serban.Maracine@edwardjones.com or call 303-494-2310, serving clients across the U.S.
Thanks to our sponsor Gracefully-Yours.com, America's favorite encouragement greeting cards for their long standing support of Success Made to Last. If there is a best version greeting cards, it has to be Gracefully-Yours. Our favorite cards are from artist Larry Martin, newcomer Krystal Whitten and of course, the famous and funny Church Kitchen Ladies. Visit www.gracefully-yours.com and ask for their special free package of Church Kitchen Ladies with every purchase. Use special promotion code for a free $20 gift with each purchase Gracefully/success. Note that in your mailing address as c/o gracefully/success.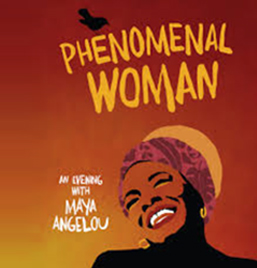 PHENOMENAL WOMEN FIND THE KEY TO THEIR DISTINCT PURPOSE AND UNIQUENESS
Vera Bradley's daughter, Barbara, talks about the origin of the Vera Bradley company and how design continues to the heartbeat of the company.

Lacy J. Dalton is as gritty as it gets. Hear this remarkable singer talking about Hard Times.
Rhonda Vincent, recent inductee to the Grand Ole Opry, started his musical career at five. Have fun listening to this fantastic singer and songwriter.
Vera Bradley co-founder, Pat Miller, talks about how a great company got started and how design continues to be at the center of America's favorite hand bag company.
Pat Smith, wife of Emmett Smith, pays tribute to her incredible Mother!
Dina Dwyer Owens, leader extraordinaire of Neighborly Franchises, grew up with core values that shaped her best version.
Pam Tillis, a member of Country music royalty, CMA Female Vocalist of the Year and one of our favorite songwriters talks about the origin story of Maybe It Was Memphis.
Kym Karath, star of The Sound of Music, Spencer's Mountain and Good Neighbor Sam talks about her son with autism and how The Aurelia Foundation is making a difference.
Here you can create the content that will be used within the module.
Anne Candido and April Martini are disruptive leaders and brand gurus. Hear their advice to entrepreneurs in the trenches.

Popular Shows on Startups and Entrepreneurship
Author's Corner