Enjoy our 3001st show!  Steve Keller from Pandora celebrates this monumental program with us. Steve is Sonic Strategy Director for Studio Resonate at Pandora (a subsidiary of SiriusXM, and the largest ad-supported audio entertainment streaming service in the U.S.). Prior to joining Pandora, Steve was the founder and CEO of iV, an audio consultancy based in Nashville that specialized in the strategy, content, research and management necessary for successful audio branding initiatives.
Steve is recognized as one of the leading experts in the field of sonic strategy and identity. With a head for data and a heart for sonic expression, he actively engages in collaborative research projects, exploring the power of sound to shape our perceptions and influence our behavior.
Hear Steve talk about how your brand can become extraordinary with a sonic strategy. How does your brand sound? What does your brand project to our ears? Learn how to approach turning your brand into "joy for the ears."
From Stomp Choreographer to Scandal, hear the transformative story of Columbus Short….
Enjoy this interview with the very talented Columbus Short, featured actor in the upcoming movie on Martin Luther King. Through out all of his material success, he discovered when he has truly found happiness, peace and a sense of "love of life" from a completely different source.
Enjoy Our Most Listened To Podcasts that Top the Pyramid of Success!
Mike Berenstain of The Berenstain Bears pays tribute to his Papa and Mama Bears Stan and Jan.
John Tesh plays the piano like a drum, broadcasts with vigor and keeps his faith with wife Connie Selleca. It's all about Intelligence for Life.
Roma Downey, best known for her role as Monica the angel on Touched by an Angel, shares "best version" examples especially with her collaboration with husband Mark Burnett (Survivor). Today, she uses her celebrity to work on projects of the heart.
Jack Canfield, author of Chicken Soup for the Soul, is one of most popular shows for 2020. Jack riffs on life lessons, past experiences and shares war stories with Stewart Emery and Tim Moore. Listen for leadership tips and gain insight from a true master of his craft.

Dr. David Hilmers has moved from success to significance. He was a NASA astronaut for 12 years, flying on four different space missions. Following those extraordinary adventures, he turned his attention to serving others as a physician.  He saw the world with a different view…an earth without boundaries. He saw where he should go someday to help the suffering. What a wonderful creation God has made, but where should he serve?  Hear his out of this world story and be inspired to become your best version….and pursue love of life.
Upcoming Shows:
Professor Dan Mahoney- author of The Idol of Our Age: How the Religion of Humanity Subverts Christianity. The book is impressive, important, interesting, and short. It is a critique of the dominant "religion" of our time.
Danny Eaton- featured on our Legends series, Danny is one of the pre-imminent concert promoters in America. He was just hired by Outback Presents to oversee their popular series. He's produced shows for Paul McCartney, Linda Ronstadt, James Taylor and many others.
Dr. Paul White, co author of The Appreciation of Work with Dr. Gary Chapman of Five Love Languages, begins a new series in 2021 about work place culture, toxic co-workers and how work will march on in the coming year.
Billy Dawson, extraordinary country western singer shares his newest song on Success Made to Last.
Carl Ray, Country Bluegrass singer debuts I Stand For This Country.
Country/Bluegrass artist, Carl Ray, who has often been compared to legendary entertainer Vince Gill,  has recently released his latest single, "I Stand With This Country".
The lyrics of the Houston native's new song paired with a stellar music video that quickly went viral, the message has a way of bringing people together and building gratitude for prayer and hope for a stronger nation!
.
Dr. Joseph Cardillo talks about why ordinary people can have extraordinary focus.
Hear from Dr. Joseph Cardillo on the 12 Rules of Attention. He simplifies why we don't focus and attention skills. His first book was Be Like Water exploring the interchange between mind and body. He has worked with Michael Strahan of Good Morning America about patterns of attention. With 12 Rules of Attention, he is bringing information to your home, taking concepts to be used at home. He is out to improve performance.
Learn about what happens in the brain when we lose attention. You will be surprised.
Charles C.W. Cooke from National Review riffs on America, our can do culture, and our exceptionalism!
Charles C.W. Cooke grew up in a small village just outside of Cambridge, UK, called Hemingford Abbots. He went to Oxford University, where he read Modern History and Politics, and immigrated to the US in 2011. He is the Editor of NationalReview.com and a writer for NR as well as a regular columnist for First Freedom, the magazine of the NRA. Charles has become –in my view—a first rate constitutional scholar, especially as it relates to the 2nd Amendment, and writes about some other passions with regularity, such as American and British history and intellectual history, free speech, American exceptionalism, amusement parks, and the joys of living in the 2nd greatest state in the Union, after Texas, of course—Florida. He and his friend, Kevin D. Williamson, have a fabulous podcast called Mad Dogs and Englishmen and Charles is also a regular on NR's The Editors. I love to read Charles not only because he is a fine writer but because of the careful precision of his thinking, which you will hear on his podcasts and here today.

Success Made to Last with Mark Shapiro, former Showtime Executive. Former Showtime Networks exec, Mark  is a relationship building expert and the founder of the LoveBomb app – A social wellness tool for iOS that helps you manage your relationships with a simple system that makes it fun, quick, and easy to nurture one important connection every day.
From sending over 10,000 appreciation videos, inspiring over 100,000 meaningful messages, and giving the premiere TEDx talk on human connection in the digital age, Mark is at the forefront of social innovation.
"Lovebomb is the perfect marriage between technology and human connection." -Human Connection News.
Thanks to Our Sponsors

It's time for investments to feel individual. Thanks to Edward Jones and their advisor, Serban Maracine for sponsoring Success Made to Last. For financial advice, we recommend that you contact Serban.Maracine@edwardjones.com or call 303-494-2310, serving clients across the U.S.
Thanks to our sponsor Gracefully-Yours.com, America's favorite encouragement greeting cards for their long standing support of Success Made to Last. If there is a best version greeting card, it has to be Gracefully-Yours. Our favorite cards are from artist Larry Martin, newcomer Krystal Whitten and of course, the famous and funny Church Kitchen Ladies. In appreciation of listening to Success' podcasts and signing up for our newsletter, visit www.gracefully-yours.com and use the special discount code of Book3 to receive 25% off any order.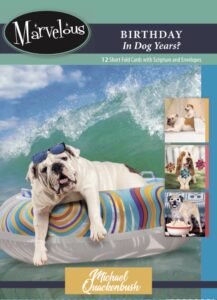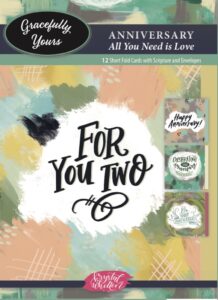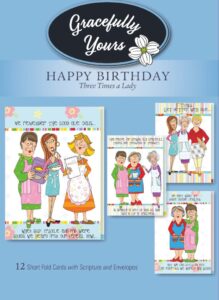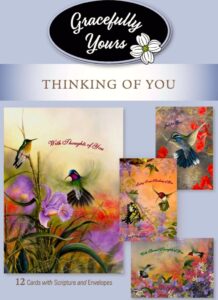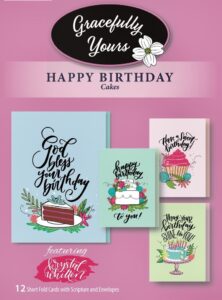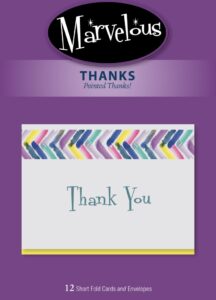 PHENOMENAL WOMEN UNLEASH THEIR POTENTIAL ON THE WORLD! 
Lorene Cary spent the final years of her Grandmother's life taking care of your her loved one. Hear the story of Ladysitting and the pure joy derived from this experience. This podcast will make you ask questions about how you set your own priorities. Why can't we spend invaluable time with our grandparents before they pass away. Where will all the family stories and life lessons go?
Diane Paddison, Founder of 4wordwomen.org, gives her annual vision scape for America's perennial mentoring organization for professional women. Hear the story of Liz Bohannan and how her organization pivoted during the pandemic. Adaptability is the key to future success.
Kris Holmes talks about Igniting Your Career. She gives real advice to help you unleash your potential. Kris provides timely counsel to help you love your career and live a happier life. Hear about the suitable resume for 2021.
Success Made to Last Young Hero of the Month goes to Hollis Belger!  Hollis is a young lady who started a philanthropic enterprise called Juggling for Jude when she was 9 years old. She is now 16, and in the interim she has raised over $450,000 for St. Jude's Children's Research Hospital where children with cancer are treated free of charge. We would love for you to hear more about her passion and how you can participate in her mission.
Hope Baker, author of Birthmother's Journey into Light, talks frankly about the adoption process for her son. For all of those involved in the adoption process, you will be enlightened by this stunning, raw interview.
Anna McCoy leads the Billion Women Foundation that impacts women around the world. Gifted with the heart for encouragement, her organization trains, motivates and directs women to unleash their potential. Anna gets compassion from her Mom and how to take care of herself and independence from her Dad.  Sonya Thompson is also an important mentor and "god mother" to Anna.
Popular Shows on Startups and Entrepreneurship
Author's Corner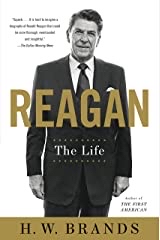 H.W. Brands taught at Texas A&M University for sixteen years before joining the faculty at the University of Texas at Austin, where he is the Dickson Allen Anderson Centennial Professor of History. His books include Traitor to His Class, Andrew Jackson, The Age of Gold, The First American, and TR. Traitor to His Class and The First American were finalists for the Pulitzer Prize.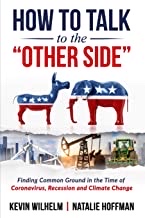 Kevin Wilhelm reveals secrets to great communication in How to Talk to the Other Side. Kevin is the pre-eminent business consultant in the field of sustainability and climate change. He is the CEO of Sustainable Business Consulting, a Seattle-based consulting firm focused on practical and profitable solutions for helping firms successfully integrate sustainability.
Kevin brings over sixteen years of experience working with 75+ businesses ranging from Fortune 500 multinationals to small and medium size businesses. Some of his firm's clients include Nordstrom, REI, The North Face, Expeditors, Outerwall, Drugstore.com, American Seafoods and Brooks Sports.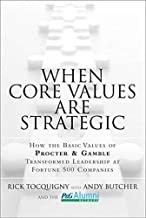 Success Made to Last founders Tim Moore and Rick Tocquigny debut some of their 2021 interview questions.  Share these new questions at your next dinner party. They are that provocative.
Tim and Rick reference their 2012 book- When Core Values are Strategic. This seminal book provides the blueprint behind designing a corporate learning culture that increases stakeholder value.