Get Early Access to Podcasts, Reading and Media Recommendations, and Thoughts to Start Your Week and Make It a Week That Matters!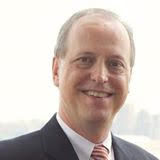 Here's What You Will Get:
Each Sunday night I will send your exclusive newsletter with all kinds of goodies to start off your week. These are things—books, movies, articles, quotes, and other fun stuff— that we think will help you get in the "Abundance Mentality" that leads to success—however you want to define it—in the week to come. And, by the way, let us know of stuff you find inspiring, interesting, and helpful so we can share it with our newsletter friends!Give us your comments on our Contact page.
Well, here it is. . . . the twelfth issue of the Success Made to Last newsletter. We hope it—and our podcasts—become like the iPhone for you: something you didn't know you needed until you got it!!
Enter your email and get goodies that will help you live the best version of yourself.
Get exclusive content, giveaways, recommendations, musings,and community.
Hello to all of you!
MIND FROTHINGS for the week of July 12
Ollie
During the fall semester of my senior year in high school, my best friend, Pete, and I took a course with a new teacher. The teacher wasn't young, he was just new to the school (he was about 50 at the time). He was a Jesuit who had been raised in New Jersey, had been Dean of Students at Boston College, was transferred (as the Jesuits are with regularity) to Fairfield University (Connecticut), and, after a few years there, asked to be transferred to our high school, Fairfield Prep (The Prep and the University share a campus, The Prep having been founded in 1942 and the University in 1953).
He didn't want to teach college students anymore; he found them incurious, more concerned with what would be on the tests than in learning, he thought.
Well, we had been told from our first day at Prep that we were to express our minds and push back when we weren't satisfied. I honestly don't remember that we even had to raise our hands to speak (I may be romanticizing, but that's what I remember). Most classes were a controlled exercise in debate, it seemed.
The new teacher's name was Father Oliver Nickerson, S.J., and we quickly and joyfully called him Ollie in class. And he loved teaching that class; he didn't find us incurious. And we loved him. All these years later, the mention of his name to a former classmate leads to warm memories and stories. He had found a new home.
The course was a survey of novellas and novels from the 19th and early 20th centuries, and we read things like: Dostoyevsky's Notes from Underground, Faulkner's The Bear, Conrad's Heart of Darkness, Fitzgerald's The Great Gatsby, and a dozen or so more of the greats.
One day, after we had read a Dickens' novel, I clearly remember asking Ollie in class: Ollie, why did you make us read that novel? It is nowhere as good as the other stuff we read so far. It was turgid and tedious, at best. Or words to that effect.
Without missing a beat, and without a note of condescension, Ollie said: Well, we want to expose you to the Canon at this young age. You are too young to fully understand these novels, but the exposure makes you better people. You see, he continued, there is only one good thing about getting older: it is the accretion of experience, and—hopefully—wisdom. I hope you go back and re-read these books later in life. You will be surprised how much deeper your understanding will be.
And, lo and behold, Ollie was right. I have re-read many of those books, and many others, as the years have rolled along—and I have found that the accretion of experience really does deeper the understanding.
But I must say, Dickens is still turgid and tedious. That did not change.
Near the end of the semester, Pete and I asked Ollie if he would teach us a seminar on ancient Greek writing the next semester. We knew by then that the Greeks were Ollie's greatest love. So, he asked the administration if he could teach a two person class, and they approved. Each Friday night that last semester at Prep, Pete and I drove to Fairfield to the Jesuit house Ollie lived in and we had a 3 hour or so conversation about Aristotle, Plato, Sophocles, Euripides, Aristophanes, Herodotus, Thucydides, and others. It was fabulous, to say the least (Pete and I went on to college to minor in Classical Studies).
Ollie became a life-long friend. He went on a handful of vacations with our family once we had kids, and we sent him a big bottle of Bombay Sapphire and some books every once in a while. He came to our house once a year–by then he had been transferred to Jamaica-and he became a kind of uncle to the kids.
Ollie died about decade ago. He left a big hole in the universe. The good ones always do.
And now to Rick's thoughts for this week. . . .
I have been enlightened by a book I am gobbling up, titled The Science of Storytelling beautifully written by Will Storr. This was a Father's Day gift from my film producing daughter Jennifer.  Will inspired my interviewing this week with the following-
"All stories are ultimately about how people change and your story will be all the better for having properly designed characters, all of whom have the potential to do just that."
When it comes to podcasting, Tim and I seem to get the best answers out of guests that have experienced transformation. It's not that you have to have lived a long life and seen many changes, but when people have gone through difficult challenges, they expand who they are, giving themselves greater elasticity around their core personality.
Here's an example. I had the honor of interviewing Grammy award winner Crystal Gayle this week. We chatted and chuckled about the past, as if we had known each other for years. Crystal overcame being dirt poor and hungry turning out to be a super star within a highly competitive industry. Some notable coaches made all the difference.
I asked her about her musical mentors and she mentioned Alan Reynolds.  Reynolds began working as a producer with Don Williams in the early 1970's and then began working with Crystal, ultimately producing 10 of her albums. But look at the others that one man unleashed on the world…. Kathy Mattea and the one and only Garth Brooks. Ironically, Alan wrote the classic "Dreaming My Dreams", recorded by Waylon Jennings. In the end, Alan Reynolds fulfilled the dreams of many Nashville singers.
It seems that the best songwriters go through journeys of change. While those changes probably aren't linear, they seem to move up and down, back and forth. Change never seems to stop. And like Crystal, they have managed careers that last decades and span generations. Will Storr would call it "our own immersive, complex plot that makes up a symphony of change."
The other big wisdom gained this week happened with my interview of world class photographer Michael Grecco (www.michaelgrecco.com). After a life as a photographer, this "master of his domain" taught me that excellence is never an accident.
Consider this. Excellence is the result of high intention, sincere effort, intelligent direction, skillful execution, and the vision to see obstacles as opportunities. And one final point: seeking excellence requires joyful practice. Make sure and remember that joy is the jet fuel for the journey.
Have a great week and never stop working on your best version!   Rick
And let us leave you with the immortal words of Winston Churchill:
Success is stumbling from failure to failure with no loss of enthusiasm.